Villa Spereta is an enchanting residence immersed in Tuscan nature, composed by 5 rooms, all with private bathroom, elegantly furnished in the typical style, with a spacious and large kitchen.
Lavanda
Lying on the bed you can admire the splendid panorama that alternates between vineyards, woods and cultivated fields. This room offers a unique tranquility and privacy.
Pecorino
Guests can relax in the most welcoming corner of the villa, where the cheese of the same name matured.
Vermentino
A room of extreme elegance and pleasantness, just like the wine that is produced by this vine within the company, a few steps from the Villa.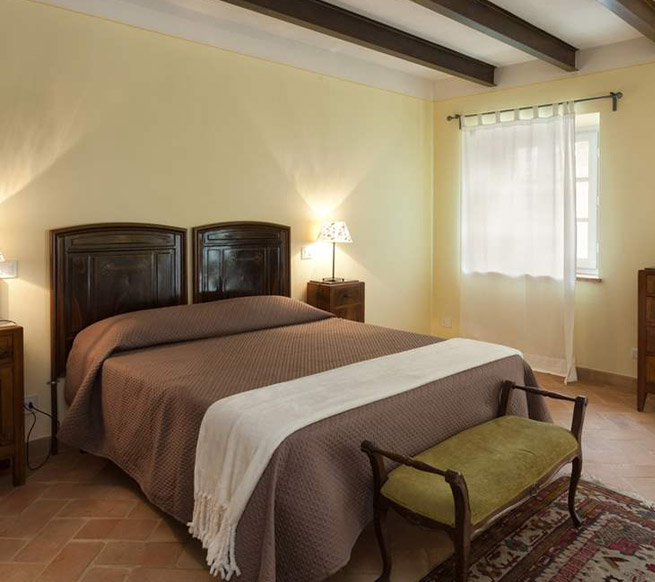 Zafferano
La Zafferano opens its doors to a breathtaking view, combined with the comfort that the Villa manages to offer..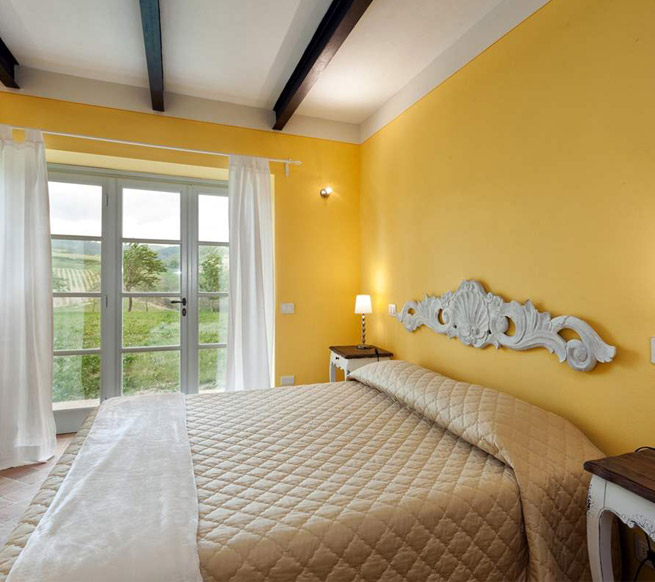 Sangiovese
This corner of the Villa has been dedicated to the homonymous vine planted in the vineyards that surround it.